Registration for the 2017 ATHE Annual Conference
By
Registration Now for the 2017 ATHE Annual Conference
Thursday, August 3, 2017 to Sunday, August 6, 2017


Planet Hollywood Resort & Casino
Las Vegas, NV
General Info | Keynote | Workshops | Tours | Pre-Conference | Registration | Exhibit, Advertise, Sponsor | Hotel | Travel | Las Vegas | Student Fellowship | Committee
Registration Details
The conference registration fee includes:
Keynote Address
Choice of More Than 300 Sessions (Additional Fees for Workshops)
Exhibit Hall Admission
Two Receptions
Author Book Signing
Beverages, Daily Morning Coffee and Roll Service
---
Don't Forget To Book Your Room at the Planet Hollywood Resort and Casino
To take advantage of the ATHE Rates, your reservation must be made by 

Friday, July 7, 2017

.
ATHE has secured a special room rate of $145 USD for single/double available until Friday, July 7, 2017 or until the contracted room block is exhausted, whichever comes first. A $22 per room, per night Resort Fee will be charged in addition to the room rate set forth above.
To Book by Phone
If you prefer to phone in your reservations, please call the Planet Hollywood Reservation Center at 866-317-1829 to secure a reservation on our group block. A $15 (+ tax) processing fee per reservation will be incurred if you choose not to use the web-link above.
The name of the group is listed as: 2017 ATHE Annual Conference. You may also use the group code: SMATH7 when booking your reservation.
All rooms are subject to local taxes, fees and assessments.
The name of the group is listed as 2017 ATHE Annual Conference. You may also use the group code: SMATH7 when booking your reservation.
Rates
Room Type: Single Rate Double Rate
Run of House: $145
All rooms are subject to local taxes, fees and assessments.
Additional persons will be charged at a rate of $30 per person per night, with a maximum of (4) persons per guest room.
Check-In Time: 3:00 PM
Check-out Time: 11:00 AM
Important Notice
Sham housing companies are approaching ATHE members and exhibitors with fraudulent offerings of hotel rooms at significant discounts. Lured by highly attractive rates, exhibitors and attendees fall prey to these imposters losing significant deposits, discovering hidden costs, up front charges or being bait and switched to hotel rooms they never booked.
Of course, these companies are in no way affiliated with ATHE, or the official hotels in Las Vegas. They troll the internet and association Web sites looking for annual events and then gain access to email addresses for direct contact or draw attendees to their Web sites posing as your association's sanctioned housing provider. Do not give them your credit card information.
Booking your reservations directly with The Planet Hollywood Resort and Casino is the ONLY way to book your reservation for this event. There is NO official housing company for this event and nobody should you directly to make a reservation. Booking through ATHE's official housing provider, Planet Hollywood Resort and Casino ensures you will be working with a reputable company, that your credit card information is secure, and that you will benefit from all services provided to conference attendees.
If you are contacted by anyone asking if you need a room reservation for the ATHE Annual Conference, or if they represent themselves as the "ATHE's housing provider," please get as much information as you can, then contact Erin Babarskis, CMP at erinb@athe.org or call toll‐free 800.918.9216 and let our member services department know immediately.
Why stay at a conference hotel and not a third party vendor?
ATHE has secured room blocks for attendees and exhibitors. Planet Hollywood Resort and Casino is providing discounted rates to you based on a guaranteed percentage of attendees staying in the official conference hotel.
When you book your room directly with the Planet Hollywood Resort and Casino you will receive the following benefits:

Immediate email acknowledgement of your hotel assignment;
Peace of mind that you have a reservation at an "official" ATHE 2017 hotel at the discounted rate
Complimentary access to the internet in your hotel guest room
Protection in the event the hotel has oversold guest rooms
And much more!

When rooms are booked at hotels NOT within our official hotel block and/or you do not use the Planet Hollywood Resort and Casino:

ATHE is exposed to penalties for not fulfilling our room block commitments, by avoiding hotel penalties, ATHE is able to keep show costs down
ATHE risks our ability to rebook preferred hotels and receive discounted rates
ATHE risks losing qualification for the amount of space needed at the convention center
ATHE is unable to assist in the event a reservation can't be located in the hotel's system
ATHE is unable to help protect reservations in the event the hotel "oversells" its room inventory
Please support the ATHE by staying at the official hotel. We think you will find the increased networking opportunities, quality hotel services and amenities, and provided transportation to be worth it!
---
2017 ATHE Annual Conference Exhibit and Sponsorship Opportunities
Looking for some visibility for your program, product or service?
The ATHE Annual Conference in Las Vegas (August 3-6) will be upon us soon! ATHE has a few great opportunities for you to get your message out including exhibit space and sponsorships.
---
ATHE 2018: Boston
Theatres of Revolution: Performance, Pedagogy, and Protest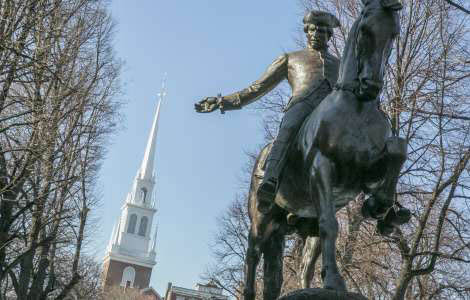 The 2018 ATHE Conference focusses on revolution, resistance, and protest, and the multiple ways these ideas—and the actions that spring from them—impact theatre in higher education. Drawing on the city of Boston for its historical significance in the American Revolution, and as a site of both academic excellence and artistic innovation, we aim to explore revolutions at the multiple intersections of politics, theatre education, and professional practice.
Revolution and resistance are tools employed to combat injustice and inequality. However, these tools can be used to effect change in any direction, to create more open and equitable societies, or less. In the 2016 US presidential election and its wake, and heading into 2018 midterm elections, the concept of revolution has been used by both left and right. We will consider various meanings of revolution, in scholarship and performance, as well as in our work as educators with students in the classroom, rehearsal hall, and in the larger context of college campuses.
The conference theme invites examination of ways in which electoral representation resonates with theory and practice in theatre-making: How does representation in politics relate to equitable and fair casting and employment practices? How do changing practices require revolutions in production methods and pedagogies? How might theatre scholarship serve a meaningful public function, engaging with performances – both artistic and civic – that surround us? How might we create art that is aesthetically revolutionary and that at the same time activates audiences to make lasting social change?
Boston's history allows us to consider performance and revolution in uniquely complicated ways. Events of the American Revolution are memorialized throughout the city in museums and public monuments, many involving performed reenactments. The site of the Boston Tea Party, a protest by white men who masqueraded as Native Americans to resist "taxation without representation" by the British, is marked by a museum only a short distance from the conference hotel. However, other revolutions remain unmarked, such as the systematic and violent dispossession of the Wampanoag, Nipmuc, Massachusett and other nations of the Dawnland by European colonists. In contemporary US politics, the Tea Party has itself become a kind of costume for protest. Groups claiming its ethos arguably play with tropes of revolution alongside those of racial superiority, misogyny, and nativism. Consideration of how contemporary and historical enactments of US foundational stories perform race and gender, as well as erasure of the land's history before colonization, raises complex questions concerning representation and revolution in this context. These questions resonate in turn with debates prompted by popular theatrical productions like Hamilton, which not only evidences revolutions in storytelling and casting practices, but famously inspired a twitter war between artists and politicians about the role of theatre as "safe space" or platform for protest.
We see questions about safe space and protest rising on college campuses: demonstrations and counter-demonstrations by right and left, changing policies regarding academic freedom, the development of professor watch lists, conceal and carry laws, designation of sanctuary campuses, and the ongoing impact to students especially vulnerable under new policies, including undocumented and transgender students. These concerns intersect with urgent questions over funding for the arts and for higher education, the cost of education, and perpetuation of economic and institutional inequities on racial, ethnic, and gender lines.
Join us in Boston in 2018 to explore the precarity and potency of theatre in higher education to protest oppression and advance revolutionary change.
#ATHE2018